Site Address:
104 - 145 Asher Road
Kelowna, BC V1X 3H5
Back to search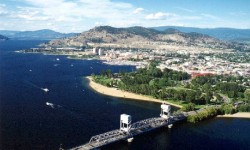 ---
Welcome message from site
Rutland Physical Therapy has eight therapists with expertise in a variety of special interest areas. The clinic has been in practice for 25 years and has an excellent reputation in Kelowna for offering quality, one-on-one care to the patients that attend.
Rutland Physical Therapy has always been on the cutting edge of new areas of interest such as the Real-Time Ultrasound, Pilates and Cold Laser.
Site Details
Placement Category: 
Outpatient
Facility Type:
Private Practice
Patient population description:
All ages from pediatric to geriatric, orthopaedic, sports injuries, women's health, rehabilitation (post replacement, post surgery), neuro (stroke, head injuries, spinal cord).
Physiotherapist expertise on site (special interests, degrees, certificates, etc.):
Manual therapy (FCAMPT), IMS, acupuncture, sports injuries, taping (sports and Kinesiotaping), Women's Health, Pilates, Real-time Ultrasound for specific stability muscle recruitment, Infrared (cold) laser.
Osteopathy, Visceral and Craniosacral therapy.
These types of learning opportunities may be available at this site:
- Work with Physiotherapists in all of above special areas.
- Observe Pilates instructors in attached studio.
- Observe Dr. Hooper who comes into the clinic to provide Prolotherapy and Neural therapy using Real-time Ultrasound imaging.
- Learn to use real-time ultrasound for biofeedback and assessment of muscle imbalances - particularly core muscles.
- Observe IMS and acupuncture.
- Observe orthopaedic surgeries.
Possible Interprofessional opportunities at this site:
- Work with Physicians (particularly Dr. Hooper in-house).
- Work with Pilates instructors and fitness trainers in the community.
- Work with ICBC and Worksafe adjusters and recommend return to work protocol.
- Work with community and private Occupational Therapists and other team members.
---
For information on pre-placement requirements and orientation please refer to the specific health authority listing, found here.
If you need to update your current site profile please send an email with the updated information.