City/Town:
New Westminster
Site Address:
315 McBride Boulevard
New Westminster, BC V3L 0B1
Back to search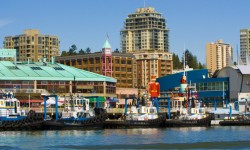 ---
Welcome message from site
RCH wears many hats as it is the region's tertiary Trauma site and the only Fraser Health hospital that does Open-heart surgery and Neuro surgery. At the same time we are the community hospital for the residents of New Westminster. RCH has been taking UBC students for over 30 years and we consistently hire new grads every year.
The Centre is centrally located in the city of New Westminster. It is near the Expo Skytrain line (closest station: Columbia).
Site Details
Placement Category: 
Outpatient
Facility Type:
Student-led Clinic
Patient population description:
Clients attending SROC may have a variety of issues including orthopaedic (more often post-operative elective or trauma in extremities), chronic or acute neurological (e.g. CVA, MS, Parkinson's Disease and others), complex medical and occasionally some respiratory. Clients are usually adults and older adults. Referrals may come from a variety of sources including acute care, rehab, and the community.
Physiotherapist expertise on site (special interests, degrees, certificates, etc.):
The clinical supervisor has experience working in a variety of settings including various acute care, outpatients and private practice. He has a special interest in treating adult populations with a variety of orthopaedic and neurological conditions. He particularly enjoys mentoring students and fostering a positive, supportive, inter-professional learning environment.
These types of learning opportunities may be available at this site:
Learning opportunities may involve the full spectrum of care in an outpatient hospital setting from initial assessment to discharge: Performing and documenting initial assessments including history-taking, objective assessments and outcome measures, and gait analysis. Treating clients may include planning and problem-solving treatment sessions, exercise prescription and progression, hands-on skills such as therapist-facilitated rehab for some neurological populations, and manual therapy (e.g. some basic mobilisations, therapist-assisted stretching, etc.). Discharge planning and overall client care plans may involve referral to other community-based services or programs and communicating with clients' physicians and other health care providers.
A co-operative peer learning environment is promoted.
Other opportunities may include:
Inservices in SROC
Interdisciplinary case discussions in SROC
RCH PT department inservices
CPA teleconferences
RCH Grand Rounds
Possible Interprofessional opportunities at this site:
PT and OT students from across Canada regularly complete clinical training placements in the SROC. Sometimes there is overlap of clinical placements between PT students from different universities. There may also be RA and medical students providing service in the clinic.
PT Students will interact and collaborate with students in other disciplines to provide coordinated rehab for their clients.
---
For information on pre-placement requirements and orientation please refer to the specific health authority listing, found here.
If you need to update your current site profile please send an email with the updated information.