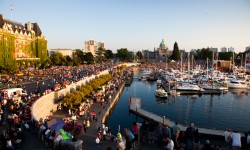 ---
Welcome message from site
Welcome to Rise Health!
Our clinic is a highly collaborative, holistic environment. We are a multi-disciplinary practice situated in the relaxed Fernwood neighbourhood of Victoria, BC. We are in close proximity to the Fernwood village just up the street from a coffee shop and a local theatre, and a short walk from the Royal Jubilee Hospital.
Our team works hard; we strive to provide the best treatments in a warm, upbeat environment. Working together is something we enjoy, and teaching/learning from each other is a big part of our clinic. We always look forward to having students, and have taught students from several different disciplines!
Warmly,
The Rise Health Team
Site Details
Placement Category: 
Outpatient
Facility Type:
Private Practice
Patient population description:
Mixed neuromusculoskeletal/orthopaedic caseload of all ages.
Physiotherapist expertise on site (special interests, degrees, certificates, etc.):
Fellows of the Canadian Academy of Manipulative Physiotherapy (FCAMPT)
Certified Gunn IMS practitioners (CGIMS)
Medical acupuncture practitioners (CAFCI)
Crainiosacral therapy
Pelvic floor rehabilitation
Vestibular rehabilitation
These types of learning opportunities may be available at this site:
Highly manual therapy, dry needling, and home exercise-based treatment. Minimal use of modalities. Small gym space, predominantly hands-on treatment focus. Opportunities to potentially attend collaborative inservices, and interprofessional opportunities as listed below.
Possible Interprofessional opportunities at this site:
Multi-disciplinary clinic offering chances to shadow/observe pelvic floor and vestibular physiotherapy, and opportunities for collaboration/education in Naturopathic medicine (including guided injections and prolotherapy), chiropractic, registered massage therapy, 1-on-1 rehabilitation, pilates, and traditional acupuncture.
---
For information on pre-placement requirements and orientation please refer to the specific health authority listing, found here.
If you need to update your current site profile please send an email with the updated information.