Site Address:
11666 Laity Street
Maple Ridge, BC V2X 7G5
Back to search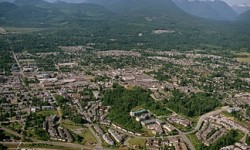 ---
Welcome message from site
We are a site that has a wide variety of experience to offer. We have expanded alot over the past two decades from a small community hospital to hospital that provides many services to our clients within the community.
We welcome students any time and look forward to giving them a positive learning experience. Many of the staff live in this area too so there is a good community spirit and comradery.
Site Details
Placement Category: 
Acute
,
Chronic Disease Management
,
Community Health
,
Outpatient
Facility Type:
Hospital
Patient population description:
Mixed from pediatric to Geriatric.
Physiotherapist expertise on site (special interests, degrees, certificates, etc.):
We have a Certified Hand Therapist on staff.
These types of learning opportunities may be available at this site:
- Outpatients including a Neuro Physio, a certified Hand Therapist and post-op joint replacement classes.
- General Rehab
- Medical
- Surgical - general ,joint replacements and fractures
- Intensive Care
- Emergency
- PATH unit
- Cast clinics
Possible Interprofessional opportunities at this site:
Working alongside all professions - Medicine, Pharmacy, Dietary, Social work, Medical Imaging and Lab.
---
For information on pre-placement requirements and orientation please refer to the specific health authority listing, found here.
If you need to update your current site profile please send an email with the updated information.