Site Address:
#320 - 205 Newport Drive
Port Moody, BC V3H 5C6
Back to search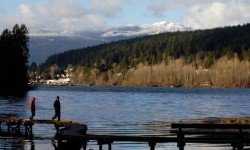 ---
Welcome message from site
Our priority is to help kids and teens reach their developmental potential while having FUN! Kids' bodies are different than adults and their development, pain and injuries also differ. We are an energetic team of three physiotherapists, two client experience managers and two therapy dogs.
We all love mentoring students and are excited to meet you! The three physiotherapists have a combined experience of 22 years, with lots of experience in several different areas of paediatrics. Thank you for your interest in PlayWorks Physio!
Site Details
Placement Category: 
Outpatient
Facility Type:
Private Practice
Patient population description:
PlayWorks Physio is a private paediatric physiotherapy clinic and we see all kids ages 0-18 years old!
Physiotherapist expertise on site (special interests, degrees, certificates, etc.):
NeuroKinetic Therapy
CME (Cueces Medek Exercises)
NDT (Neuro developmental treatment)
Concussion Management
CCMI certified clinic (Complete Concussion Management)
Vestibular Rehab
These types of learning opportunities may be available at this site:
Concussion Baseline Testing
Concussion rehab in the paediatric population
Learning about gross motor development (typical and atypical) in the paediatric population
Common injuries/pain seen in kids and management of these issues
Torticollis and plagiocephaly assessment and treatment
Gaining experience with neurological, genetic and muscular conditions
Toe walking management in kids
Developmental Coordination Disorder treatment
Possible Interprofessional opportunities at this site:
Communicating with other private SLPs and OTs.
Every Friday we host Village Fridays and bring in guest speakers related to child development. These speakers are in the health profession and also other areas. You will have the opportunity of meeting these people as well!
---
For information on pre-placement requirements and orientation please refer to the specific health authority listing, found here.
If you need to update your current site profile please send an email with the updated information.