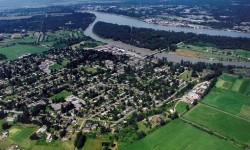 ---
Welcome message from site
Our clinic has been proud to assist people in their rehabilitation in the Walnut Grove/Langley community for over 18 years. We provide assesment, treatment and education of orthopaedic, daily living and sports related injuries as well as Worksafe BC and ICBC claims. Our experienced therapists take an active approach to rehabilitation and work with their patients to encourage understanding and responsibility for increasing their body's function.
Most of our close knit staff live and work in our community. Walnut Grove has a small town feel but is within 15 minutes of great amenities that include shopping, a theatre and restaurants.
Site Details
Placement Category: 
Outpatient
Facility Type:
Private Practice
Patient population description:
We treat a wide variety of patients of all ages, from pediatrics to geriatrics.
Physiotherapist expertise on site (special interests, degrees, certificates, etc.):
To assist our patients in their rehabilitation, our physiotherapists offer IMS, acupuncture, manual therapy, sport injury rehabilitation, vicseral manipulation and women's health services.
These types of learning opportunities may be available at this site:
Students will have an opportunity to observe and participate in patient care under the direction of experienced therapists.
Possible Interprofessional opportunities at this site:
N/A
---
For information on pre-placement requirements and orientation please refer to the specific health authority listing, found here.
If you need to update your current site profile please send an email with the updated information.