City/Town:
New Westminster
Site Address:
B1 - 65 Richmond Street
New Westminster, BC V3L 5P5
Back to search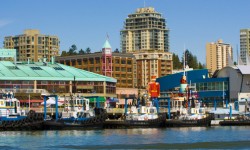 ---
Welcome message from site
At the New West Orthopaedic & Sports Medicine Centre, we offer a multi-disciplinary team approach to patient care. With Physiotherapists, Primary Care Physicians and Orthopaedic Surgeons working together, we can offer our patients improved care, coordination of treatments, and access to information in a timely manner.
We have six therapists with experience working with international level athletes, national and professional teams, and weekend warriors. In addition to sports injuries, we see a wide variety of patients with orthopaedic injuries from other causes such as motor vehicle accidents and work injuries.
Although our treatment choices will depend on an individual's needs, we all believe strongly in exercise based treatment programs. In addition to exercise prescription, we also choose from a wide repertoire of manual therapy techniques, modalities, and education.
Site Details
Placement Category: 
Outpatient
Facility Type:
Private Practice
Patient population description:
We see a wide variety of outpatients ranging in age from children to seniors, with the majority being young and middle age adults with an active/athletic lifestyle. A large portion of our patients are seen for athletic injuries, and post-operative orthopaedic rehabilitation, which ensures that we see a good balance of extremity and spine injuries. We also see ICBC and WCB patients.
Physiotherapist expertise on site (special interests, degrees, certificates, etc.):
We have six practicing physiotherapists at the clinic, four of whom have over 10 years of clinical experience.
We have personal and professional experience working with athletes and athletic teams from a wide variety of sports. Two of our therapists are fellows of the Academy of Manipulative Physical Therapists, and one is certified in Gunn IMS therapy.
We all value the importance of therapeutic exercise, and use it - along with manual therapy, education and modalities - to return patients to their sport and work activities.
These types of learning opportunities may be available at this site:
We have in-services several times per year, and try to schedule these for times when students are present. Some of the more recent in-services have addressed serial splinting, foot-ware updates, electrotherapy, and bracing advances.
Possible Interprofessional opportunities at this site:
New West Orthopaedic and Sports Medicine Centre is one of the few clinics bringing the expertise of Physical Therapists, Primary Care Sports Medicine Physicians, and Orthopaedic Surgeons together under one roof. This allows our therapists (and students) improved access to consultations with other professionals and to assist our patients in accessing appropriate care when needed.
On occasion, we have been able to help students arrange to observe specific surgical procedures, but this requires significant organization and must be initiated early in the placement. We have also coordinated student visitations with local bracing and orthotic companies.
---
For information on pre-placement requirements and orientation please refer to the specific health authority listing, found here.
If you need to update your current site profile please send an email with the updated information.