Site Address:
#206-5100 Anderson Way
Vernon, BC V1T 9V2
Back to search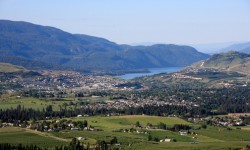 ---
Welcome message from site
At NeuMovement, we strive to create a space to empower clients to heal their bodies, minds, and spirits. By combining and integrating healing and movement modalities, our mission is to connect people to a NEU way of health. We use a combination of hands-on therapies and Pilates to help clients achieve their health and wellness goals.
Our team consists of physiotherapists, massage therapists, and Pilates instructors trained in anatomy and human movement. Our physio team comes from a variety of backgrounds and integrates manual therapy, needling techniques, taping, and movement strategies. Our space is open, bright, and inviting and focuses on creating an overall sense of health and well-being.
Site Details
Placement Category: 
Outpatient
Facility Type:
Private Practice
Patient population description:
All ages, mostly adult.
Orthopaedic and neurological conditions
Physiotherapist expertise on site (special interests, degrees, certificates, etc.):
Dry Needling and acupuncture
ISM/Connect Therapy
FCAMPT
These types of learning opportunities may be available at this site:
We are a hands-on clinic that provides lots of opportunities to learn assessment, treatment, and exercise prescription skills.
Possible Interprofessional opportunities at this site:
Massage therapy and Pilates instruction.
---
For information on pre-placement requirements and orientation please refer to the specific health authority listing, found here.
If you need to update your current site profile please send an email with the updated information.