City/Town:
New Westminster
Site Address:
103 - 237 East Columbia
New Westminster, BC V3L 3W4
Back to search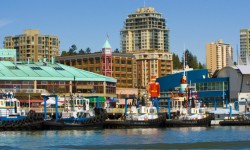 ---
Welcome message from site
Mountainview Health and Wellness in New Westminster, Burnaby, and Surrey - a premier source for health and wellness. We have a fantastic, easily accessible location in New Westminster for both staff and clients. Close to Royal Columbian Hospital and about 100m from the Sapperton Skytrain. New West is a great city, with great food and entertainment.
Our philosophy in the Royal City is based on finding a resolution to pain. As a team player, you will add your skills to a friendly and relaxed environment. Working closely with a senior therapist, you will receive continuous encouragement and advice on your placement, as well as help create strategies to facilitate your healing powers. Feeling like Superman (or the Super Hero of your choice!). Help those in need, be a hero. Life should be lived free of pain and our highly experienced team of practitioners help our clients to achieve that goal.
We have an awesome staff here at MVHW. If you are looking for a placement and an opportunity to be a part of a multidisciplinary team in a great city, check us out online!
Site Details
Placement Category: 
Outpatient
Facility Type:
Private Practice
Patient population description:
- Adolescents
- Young Adults
- Middle ages
Physiotherapist expertise on site (special interests, degrees, certificates, etc.):
All of our therapists have their Masters in Physical Therapy.
- Exercise Prescription
- Occupational Rehab
- Manual therapy
- Ergonomics
- Physiotherapy Acupuncture
- Electrotherapy
These types of learning opportunities may be available at this site:
- Patient care services
- Active Rehab
- Experienced practicing physiotherapists
Possible Interprofessional opportunities at this site:
Location includes other services and practitioners such as: Massage Therapist, Kinesiology, Acupuncture Clinic, and Dietitian.
---
For information on pre-placement requirements and orientation please refer to the specific health authority listing, found here.
If you need to update your current site profile please send an email with the updated information.