Site Address:
3080 Prince Edward Street
Vancouver, BC V5T 3N4
Back to search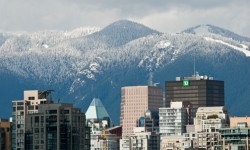 ---
Welcome message from site
Mount Saint Joseph Hospital, a Providence Health Care site, is a community hospital on the Eastside of Vancouver that has a multicultural approach to service delivery and clinical programs. The hospital operates 108 acute care and 100 extended care beds.
With a history of caring for sick and disadvantaged immigrants, particularly the Chinese, Mount Saint Joseph continues that tradition to this day, with services targeted at the Lower Mainland's ethnic communities.
Surgery at the hospital is done primarily on a daycare basis. The ophthalmology program at Mount Saint Joseph performs more cataract surgeries and corneal transplants eac h year than any other hospital in BC. Other surgical specialties are geriatric dentistry, otolaryngology, plastic surgery and urology.
Service to the elderly is a priority, with such programs as the geriatric day hospital, geriatric psychiatry and geriatric outpatient clinics. As well, the hospital's PACS Digital Imaging System provides outpatient x-ray, ultrasound and mammography services.
Physiotherapy staff are departmentally based and work within a program based care delivery model.
----------
Providence Health Care, which includes Mount Saint Joseph Hospital, is committed to providing an environment which fosters excellence in the delivery of patient care, in the provision of staff and student education and in the pursuit of best practice through research activities. We have a strong student program and provide practicums to approximately 100 physiotherapy and rehab assistant students on an annual basis. The staff are keen to provide positive learning and to share their extensive expertise with students. Across Providence Health Care we have opportunities for unique learning opportunities in interdisciplinary settings.
Site Details
Placement Category: 
Acute
,
Chronic Disease Management
,
Community Health
,
Outpatient
Facility Type:
Hospital
Patient population description:
Mount Saint Joseph Hospital provides care to patients within multiple settings including: inpatient, outpatient and residential. Learning opportunities are available in the following settings: intensive care, emergency care, medicine, general surgery, sub acute rehab, psychiatric medicine, geriatric ambulatory clinic and geriatric residential.
In the residential setting we provide care to complex geriatric patients who require 24 hour care in an interdisciplinary setting.
Physiotherapist expertise on site (special interests, degrees, certificates, etc.):
Mount Saint Joseph Hospital is staffed by approximately 16 physiotheraapists and rehab assistants. Physiotherapy staff and students are supported by PHC clinical experts (respiratory, cardiac, acute and rehab musculoskeletal, acute rehab and neurological rehab). Additional support is also provided by the Site Physiotherapy Leader, Research, Education and Practice Coordinator and by the Professional Practice Leader. A number of staff have clinical appointments with UBC.
Staff across the PHC sites have taken extensive post graduate education in multiple areas of speciality.
These types of learning opportunities may be available at this site:
Physiotherapy staff and students are supported clinically by the Site Physiotherapy Leader, the Research Education and Practice Coordinator and by the clinical experts across the sites. Students are encouraged to attend in-services and other learning opportunities.
Learning to become part of an interdisciplinary team is an integral part of the learning experience.
Therapeutic interventions are provided on both an individual and a group setting. Education of patients, families and staff is an integral part of physiotherapy practice
Opportunities for viewing surgeries, diagnostic procedures and spending time with other discipline are possible.
Possible Interprofessional opportunities at this site:
The care provided in all settings is provided in an interdisciplinary manner. The care team includes: Nursing, Nutritional Services, Occupational Therapy, Pastoral Care, Physicians, Physiotherapy, Rehab Assistants, Respiratory Therapists, Social Work, Speech Language Pathology.
---
For information on pre-placement requirements and orientation please refer to the specific health authority listing, found here.
If you need to update your current site profile please send an email with the updated information.