Site Address:
4817 Main Street
Vancouver, BC V5V 3R9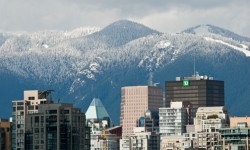 ---
Welcome message from site
Students will get a lot out of their placement at our clinic. Most of the therapist posess a great amount of knowledge and expertise and are eager to share this. Students are required to come prepared and are expected to be able to see many different medical conditions. The clinic has a friendly community feeling in the heart of the big city of Vancouver but with a high level of professionalism.
Site Details
Placement Category: 
Facility Type:
Patient population description:
Patients, mostly orthopeadics, in all age ranges.
Physiotherapist expertise on site (special interests, degrees, certificates, etc.):
- Manual therapy/FCAMPT
- IMS
- Womens health/osteoporosis/continence
- Sports physiotherapy
- Yoga
- Acupuncture
These types of learning opportunities may be available at this site:
Assessment and treatment in a one-on-one patient/therapist setting with a varied orthopeadic caseload. Both chronic and acute musculoskeletal problems.
Possible Interprofessional opportunities at this site:
Chiropractor also available and very accommodating to provide learning opportunities for students.
---
For information on pre-placement requirements and orientation please refer to the specific health authority listing, found here.
If you need to update your current site profile please send an email with the updated information.