City/Town:
West Kelowna
Site Address:
111 - 2232 Louie Drive
West Kelowna, BC V4T 3K3
Back to search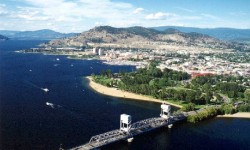 ---
Welcome message from site
Despite being located in one of the country's newest municipalities, this clinic has a long and established track record of providing premium physiotherapy care, treatment and rehabilitation programs including massage therapy, for residents of the area for many years.
Located in a quiet, residential area, the West Kelowna clinic blends industry-leading technology, expertise and patient care with a warm, welcoming and always friendly environment. Our caseload is a varied orthopaedic one - sports, work injuries, motor vehicle accidents, general "aches and pains."
Site Details
Placement Category: 
Outpatient
Facility Type:
Private Practice
Patient population description:
Outpatient orthopaedic based clientelle.
Physiotherapist expertise on site (special interests, degrees, certificates, etc.):
Vestibular rehab, acupuncture, manual therapy, sports.
These types of learning opportunities may be available at this site:
Varied caseload, all ages. Work injuries, ICBC, arthritis, sports injuries, post surgergical rehab, bracing.
Possible Interprofessional opportunities at this site:
PT, RMT, Bracing and Orthotics Specialist.
---
For information on pre-placement requirements and orientation please refer to the specific health authority listing, found here.
If you need to update your current site profile please send an email with the updated information.