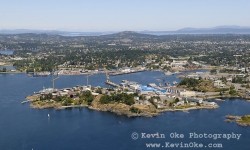 ---
Welcome message from site
We are a small but enthusiastic group of therapists that work with a variety of providers (i.e. ICBC, Worksafe, DND, and LTD) and treat a wide range of patients. Our clinic is located within a recreation centre and has access to all the facility's amenities (4000 sqft gym, full size pool, and therapy pool). We are able to offer continuing education opportunities to our full and part-time employees with regular in-services, flexible schedules, mentoring, and an allowance for course fees.
Esquimalt has majestic mountain and ocean views and is only minutes away from some of the best recreational activities in BC such as kayaking, hiking, fishing, biking(over 50 km of biking trails from Esquimalt to Sooke) which you can participate in all year round.
It is only a few minutes to downtown Victoria which has a great selection of restaurants, arts, entertainment and local sporting events.
Site Details
Placement Category: 
Outpatient
Facility Type:
Private Practice
Patient population description:
Outpatient orthoapedic based clientelle.
Physiotherapist expertise on site (special interests, degrees, certificates, etc.):
Acupuncture, manual therapy.
These types of learning opportunities may be available at this site:
Pool therapy, PDA, FCE, Ergo Ax.
Possible Interprofessional opportunities at this site:
PT, RMT, Bracing and Orthotics Specialist, Kinesiologist, Traditional Chinese Acupuncture.
---
For information on pre-placement requirements and orientation please refer to the specific health authority listing, found here.
If you need to update your current site profile please send an email with the updated information.