Site Address:
101-20230 64th Avenue
Langley, BC V2Y 1N3
Back to search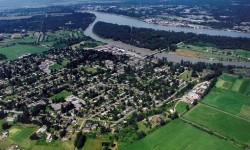 ---
Welcome message from site
Langley is a very active community that has the feel of a busy city but at the same time is surrounded by rural country side. A perfect place to stay while exploring this diverse region. There are plenty of year-round activities to do and things to see. Golfing, hiking, wineries etc are just some of the interesting attractions that surround the city. A place where you can shop to your heart's content by day, and enjoy food, fun, and games by night.
Our clinic is situated in the heart of Langley, close to all amenities and offers a wealth of knowledge and experience in Rehabilitation. We are a multidisciplinary clinic comprised of Physical Therapy, Occupational Therapy, Kinesiology, Psychology and Physicians.
Our clinic offers programs for WSBC, ICBC and LTD as well as out patient physical therapy including specializations in vestibular therapy and amputee services. If you want the experience of working in a team environment while still maintaining autonomy over your own case load than the Langley LifeMark Health Centre is the right match for you.
Site Details
Placement Category: 
Outpatient
Facility Type:
Private Practice
Patient population description:
WSBC, ICBC, Long-term Disability, Outpatient Clinic.
Physiotherapist expertise on site (special interests, degrees, certificates, etc.):
Vestibular rehab, manual therapy, amputee physical therapy.
These types of learning opportunities may be available at this site:
Occupational rehab, amputee rehab, otho-based tx, outpatient tx, job site visits, FCEs.
Possible Interprofessional opportunities at this site:
PT, OT, Kinesiologist, Physician, Psychologist, Vestibular Therapist, Bracing and Orthotics Specialist,
---
For information on pre-placement requirements and orientation please refer to the specific health authority listing, found here.
If you need to update your current site profile please send an email with the updated information.