Site Address:
#302 - 143561 104 Avenue
Surrey, BC V3R 6J8
Back to search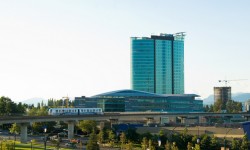 ---
Welcome message from site
We welcome students from the UBC's MPT Program to come, join and learn with us. You will experience being a part of the Kids Physio Group and assist us in providing excellent physiotherapy services to the paediatric population in our local community to help them achieve their Gross Motor potential.
Site Details
Placement Category: 
Outpatient
Facility Type:
Private Practice
Patient population description:
We provide physiotherapy services to the paediatric population in our community.
Physiotherapist expertise on site (special interests, degrees, certificates, etc.):
Our physiotherapists are highly qualified and have completed various post-graduate studies in many specialized paediatric treatment methods, e.g., NDT/Bobath trained, CME trained, NKT and Pilates.
These types of learning opportunities may be available at this site:
You will have opportunities to learn about various paediatric ailments, conditions and physiotherapy-related treatment methods.
Possible Interprofessional opportunities at this site:
Opportunities to interact with other Allied Health professionals, i.e., SLP, OTs and Orthotists.
---
For information on pre-placement requirements and orientation please refer to the specific health authority listing, found here.
If you need to update your current site profile please send an email with the updated information.