Site Address:
1D - 1400 George Street
White Rock, BC V4B 4A3
Back to search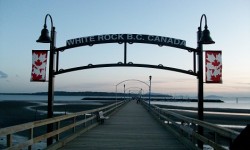 ---
Welcome message from site
Site Details
Placement Category: 
Outpatient
Facility Type:
Private Practice
Patient population description:
Adolescent to seniors.
Physiotherapist expertise on site (special interests, degrees, certificates, etc.):
Patrice Kong, MscPT
Patrice graduated with a Master of Science in Physical Therapy from the University of Alberta. His areas of interest focuses on helping clients get better from sports injuries, motor vehicle accidents, chronic pain, and work injuries. Patrice is currently pursuing further specializations in manual therapy and acupuncture.
These types of learning opportunities may be available at this site:
Possible Interprofessional opportunities at this site:
Patrice Kong, MscPT
Colin McKay, Chiropractor/Credentialed Provider of Active Release Techniques & Graston Techniques
Emma Briscoe, RMT (Registered Massage Therapist)
Maritess Tolentino, B.SC. OT.CHT
Mandeep Manku H.B.Sc. (Kin)
Elyas Matilda, RMT
---
For information on pre-placement requirements and orientation please refer to the specific health authority listing, found here.
If you need to update your current site profile please send an email with the updated information.