Site Address:
#3-1707 Salton Road
Abbotsford, BC V2S 7P2
Back to search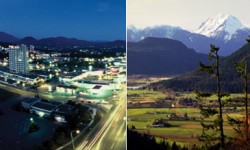 ---
Welcome message from site
The clinic evolved out of a passion to provide education and physiotherapy expertise in a personal, caring environment. The 2-bed clinic is a slower-paced one-to-one environment. Appointments with clients range from 40-60 mins. We only have a small facility but are pleased to staff it with physiotherapists that are leaders in their fields.
We welcome students that aren't afraid to challenge some of the classical physiotherapy ideas and are keen to read the evidence and form their own clinical reasoning. We are open to discussions and critical analysis of common paradigms.
Site Details
Placement Category: 
Outpatient
Facility Type:
Private Practice
Patient population description:
Majority Vestibular and Concussion, also see private MSK including ICBC, WSBC.
Physiotherapist expertise on site (special interests, degrees, certificates, etc.):
MSK, Vestibular, Concussion, Chronic Pain, Sports:
Diploma Sports Therapy (UK)
MSc Clinical Management of Pain
Certified Vestibular Therapist
These types of learning opportunities may be available at this site:
Mainly see more complex cases of vestibular clientele on referral from ENT's/Neurologists. We do not use electrotherapy. Manual therapy and hands on is used but limited. Focus is on self-management and patient education.
Possible Interprofessional opportunities at this site:
RMT and a Neuro PT work at clinic.
---
For information on pre-placement requirements and orientation please refer to the specific health authority listing, found here.
If you need to update your current site profile please send an email with the updated information.