Site Address:
#205 - 130 Brew Street
Port Moody, BC V3H0E3
Back to search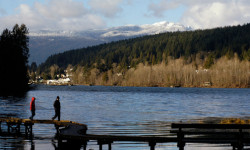 ---
Welcome message from site
Impulse Sport Therapeutics is a clinic that prides itself on providing one-on-one treatment, focusing for the most part on hands-on treatment, with rare use of modalities. The community of Port Moody is very active and this clinic attracts a lot of active people looking to return to their activity/sport of choice.
Suterbrook Village (where Impulse is located) has a variety of restaurants, coffee shops, and is conveniently located close to countless trails and Burrard Inlet. Skytrain being a short walk away is also a bonus for students that rely on transit to get around the Lower Mainland.
Site Details
Placement Category: 
Outpatient
Facility Type:
Private Practice
Patient population description:
Athletic-minded caseload - lots of runners, competitive/recreational sports, weekend warriors.
Small percentage of ICBC/WCB related injuries as well.
Physiotherapist expertise on site (special interests, degrees, certificates, etc.):
Active Release Technique
Functional Dry Needling
Manual Therapy (Level 2s)
Graston Technique
Acupuncture
These types of learning opportunities may be available at this site:
Kintec located in Suterbrook village so a chance to observe how this facility assists clients with orthotics, braces, etc.
Possible Interprofessional opportunities at this site:
Chiropractic and Registered Massage Therapy also located in clinic.
---
For information on pre-placement requirements and orientation please refer to the specific health authority listing, found here.
If you need to update your current site profile please send an email with the updated information.