Site Address:
207- 4480 West Saanich Road
Victoria, BC V8Z 3E9
Back to search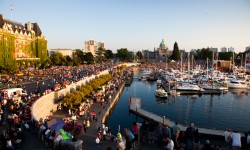 ---
Welcome message from site
At iHealthcare Inc., our mission is to help each client achieve optimal health by providing an individual health plan developed by multiple practitioners in a compassionate, healing environment. With our collaborative team approach we provide a unique approach to our patients' well-being from a preventative and integrative manner. Our experienced health professionals, including chiropractors, massage therapists, naturopath, physiotherapists, acupuncturists, athletic therapists, osteopath and yoga therapists will collaborate together to help provide "one stop" natural health care.
iHealthcare Victoria Inc is located in Victoria, BC in the Royal Oak shopping plaza which is situated just off of Highway 17 and has major bus routes stopping at the edge of the centre and access to Highway 1 is only a 10 minute drive away!
Site Details
Placement Category: 
Outpatient
Facility Type:
Private Practice
Patient population description:
Our clinic sees a variety of clients from babies to seniors. We have a focus on wellness and preventative care along with acute and chronic injuries along with pre- and post-surgical rehab.
Physiotherapist expertise on site (special interests, degrees, certificates, etc.):
Vestibular Physiotherapy
Concussion Management
Pelvic Floor Physiotherapy
IMS - Functional Dry Needling
These types of learning opportunities may be available at this site:
Our current physiotherapists have training in Functional Dry Needling, Vestibular rehab, concussion management and pelvic floor therapy.
Possible Interprofessional opportunities at this site:
We are a multi-disciplinary clinic with integrated services offering Chiropractic, Massage Therapy, Acupuncture, Osteopathy, Athletic Therapy, Physiotherapy, BioFlex Laser therapy, Neuropsychology and Naturopathy.
There are always opportunities to observe from the various therapists withing the clinic. We also have case rounds with opportunities to converse on cases with other therapists in the clinic. In addition we have monthly case and mentorship meetings within the clinic where therapists share areas of their practice or knowledge gained from workshops and courses with the whole clinic.
---
For information on pre-placement requirements and orientation please refer to the specific health authority listing, found here.
If you need to update your current site profile please send an email with the updated information.