Site Address:
202 - 20395 Lougheed Highway
Maple Ridge, BC V2X 2P9
Back to search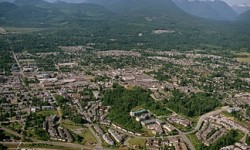 ---
Welcome message from site
Golden Ears Physiotherapy is the community leader for quality rehabilitation programs in Maple Ridge and Pitt Meadows. The community is nestled within a stunningly beautiful natural landscape bordered by the Golden Ears Mountains to the north and the Fraser River to the south. The area has an abundance of arts and recreation making it a vibrant and active city for healthy living. Home to many young adults and children, the area is very family-oriented, and one of the fastest growing municipalities in BC.
Established in 1992, Golden Ears Physiotherapy continues to provide high quality rehabilitation programming and innovation for the residents of both communities. An industry leader in the field of rehabilitation, Golden Ears Physiotherapy helps the Ridge-Meadows area retain and maintain an active lifestyle.
Most of us at some point in our lives will need to adjust our health habits or respond to illness or injury – whether this is due to aging, systemic disease, sports trauma, work or motor vehicle accidents or unfortunate circumstance. Not all of us are equipped with knowledge of how to adapt to these issues. This is where Golden Ears Physiotherapy can help. We help patients optimize function and restore mobility, movement and strength to keep our clients moving and doing what they love.
Our team includes Physiotherapists, Occupational therapists, Kinesiologists, Psychologists and doctors – all of whom are committed to helping patients achieve and maintain a healthy lifestyle. Our therapists have the experience and training to provide you with all the support you need.
We sincerely enjoy the experience of hiring students and young health professionals. Our emphasis is your health education and we strive to continuously improve and evolve in this capacity.
Site Details
Placement Category: 
Outpatient
Facility Type:
Private Practice
Patient population description:
The clinic specializes in all things wellness. Because of this, we get a wide range of patients with a variety of needs. A good portion of our clientele come to us through ICBC or WBC to rehab injuries sustained in accidents or at work.
Another significant patient population group are those that come in to rehab sports injuries or those that wish to make the correct adjustments in order to excel in athleticism. The general patient population could be considered to be in the 30-49 age range.
Physiotherapist expertise on site (special interests, degrees, certificates, etc.):
Our rehabilitation teams include physiotherapists, occupational therapists, kinesiologists, psychologists and doctors – all of whom are committed to helping patients achieve and maintain a healthy lifestyle. Our therapists have the experience and training to provide patients with an innovative solution for health and fitness needs. The staff at Golden Ears are continually acquiring knowledge to better themselves and bolster their credentials. Many of the degrees at GEP are in Physical Therapy, and Kinesiology, along with certifications in IMS, Acupuncture, Personal Training and more.
Our staff members bring so much more to the table than just credentials. They are highly active individuals outside of work taking part in cycling, snowboarding, marathons, hiking, and mountain biking to name a few. They understand very well what kind of maintenance the human body requires, and how to live an overall healthy lifestyle.
These types of learning opportunities may be available at this site:
At GEP we consider ourselves to be an educational site. We often hire students to fill open spaces because it is rewarding not only for the students but also for ourselves. This is a learning environment in which students have all the resources, and every opportunity to succeed. Students will learn much about the application of PT in getting patients ready for work through our diverse range of Return to Work and Occupational Rehab programs. The staff here are also learned in different levels of Manual therapy. The programs we offer will allow students to broaden their experience, and get the expertise of any one of our highly trained staff.
Possible Interprofessional opportunities at this site:
Golden Ears Physiotherapy works closely with many established health associations including the Physiotherapy Association of British Columbia (PABC), Kintec, ICBC, WCB, and 3rd-party payers (Sunlife, Manulife, etc).
Our staff members also have many personal and business connections to other health agencies and professionals. Within our clinics, students can expect to work with other students and young professionals. Together the staff continues to grow, learn, and adapt to this very dynamic industry.
---
For information on pre-placement requirements and orientation please refer to the specific health authority listing, found here.
If you need to update your current site profile please send an email with the updated information.