Site Address:
835-9th Avenue South
Box 1260
Golden, BC V0A 1H0
Back to search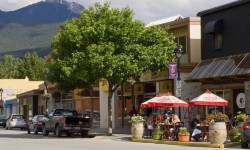 ---
Welcome message from site
Golden is a great community nestled between two mountain ranges. It offers a balance of lifestyle and a
complex variety of patients.
Site Details
Placement Category: 
Community Health
Facility Type:
Hospital
Patient population description:
There is a one day per week TREKK paediatric position. The therapist in this position works four days per
week at a private pracitice outpatient orthopedic clinic as well.
Physiotherapist expertise on site (special interests, degrees, certificates, etc.):
Stan Metcalfe FCAMT, CAFCI
Isobel Freeman PT
These types of learning opportunities may be available at this site:
One day per week on community-based paediatrics paired with a private practice at another facility.
The hospital also caters to geriatric long-term care, outpatient orthopedics and inpatients.
Possible Interprofessional opportunities at this site:
OT on site to work in conjunction with the paeds.
---
For information on pre-placement requirements and orientation please refer to the specific health authority listing, found here.
If you need to update your current site profile please send an email with the updated information.