Site Address:
2 - 9145 Corbould Street
Chilliwack, BC V2P 4A6
Back to search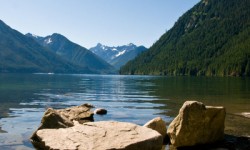 ---
Welcome message from site
Fraser Valley Physiotherapy & Rehabilitation Centre has been in operation since 1993, and we now have two locations in Chilliwack. We have a great place for work/life balance - a small town feeling with large city perks and an outdoors playground surrounding you with recreational activities of skiing, mountain biking, white water rafting, hiking and cross country running trails.
With the client as a key member of our rehabilitative team, our comprehensive multidisciplinary approach promotes a person's total health of body, mind and spirit.
Site Details
Placement Category: 
Outpatient
Facility Type:
Private Practice
Patient population description:
Our client population is 85,000 - 90,000 and is compromised of people of all ages.
Physiotherapist expertise on site (special interests, degrees, certificates, etc.):
Our team of physiotherapists are diversely educated beyond the traditional orthopaedic and private practice treatment knowledge. Individual specialties include Sports Physiotherapy, Occupational Rehabilitation and return to work conditioning, acupuncture, supportive bracing and custom orthotics, prevention and treatment of arthritic diseases, vertigo, TMJ, women's health and manipulative therapy.
These types of learning opportunities may be available at this site:
Working with a dynamic team of clinical educators/physiotherapists, aka - The 4 "J's":
- Jeremy McAllister
- Jon Froese
- John Beesley
- Joshua Jury
Possible Interprofessional opportunities at this site:
We have adopted the multi-disciplinary team approach and our team consists of Physiotherapists, Massage Therapists, a Chiropractor, Kinesiologists, a Clinical Counselor, a Physician and an Orthotics Specialist.
---
For information on pre-placement requirements and orientation please refer to the specific health authority listing, found here.
If you need to update your current site profile please send an email with the updated information.