Site Address:
102-32885 Ventura Ave
Abbotsford, BC V2S 6A3
Back to search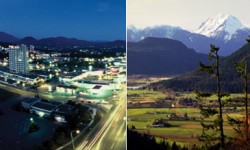 ---
Welcome message from site
Hello! Our physiotherapists have a unique opportunity to work in a dynamic team of highly skilled professionals who are positive, supportive and all following their passion, believing that every child has the right to equal opportunities to develop their abilities to the fullest potential. We work in a 'cutting edge' environment, delivering innovative, family-centered, asset-based model of services that focuses on strengths, giving therapists a diverse workload in which to use their therapeutic skills. We encourage growth through professional development and understand that career and home life is best with balance and flexibility. We are 'Helpings Kids Shine'.
We work and live in a great community. The spectacular, natural Fraser Valley is just one hour from Vancouver. The climate is mild, communities are diverse and affordable, and cultural and recreation opportunities abound.
Site Details
Placement Category: 
Rehab
Facility Type:
Child Development Centre
Patient population description:
The Fraser Valley Child Development Centre (FVCDC) is a not-for-profit organisation providing intervention services to chidlren throughout the Fraser Valley (including offices in Abbotsford, Mission, Chilliwack, and Hope). Early Intervention Services for children aged 0-5 years, as well as School Aged Services for chidlren 6-18 years. Our physical therapists help children who are at risk for developmental delays, specificcally those who have problems with physical movement. The goal of any treatment is to help children increase their physical independence and integrate more fully into their community settings.
"The therapists we work with....are the most incredible people we have met. They care deeply for my child with special needs and she has a strong connection with each of them. Thank you for providing amazing service and a great support system for our family. You are angels in disguise." -
Written by parent, FVCDC Family Survey 2012
Physiotherapist expertise on site (special interests, degrees, certificates, etc.):
Physiotherapists with FVCDC have specialised pediatric skills including children with Neurological conditions; at risk pre-mature babies; genetic disorders; congenital conditions; and other chronic conditions. Physical Therapy services include one on one/direct therapy; teaching parents and caregivers different ways to play with your child to help them develop muscle control an dimporvement movement and independence; determining equipment needs such as custom seating, walkers, and standing frames, as well as consultation concerning foot alignment. Physical Therapy services may take place in the home, at an FVCDC facility, in preschool/daycare, or in the community setting.
These types of learning opportunities may be available at this site:
The Fraser Valley Child Development Centre is a recognised UBC teaching facility with pediatric training for student placements and practicums. We provide invaluable opportunities to work with the pediatric care system for early intervention services in the Lower Mainland. The FVCDC continues to grow the skill set of its employees through in-house and external training opportunities.
"The quality of our service depends on the knowledge, commitment and well-being of our amazing staff. Understanding our professional sector allows us to be leaders in early child development, particularly in specialised services. Our commitment to continuing professional development with community education and training, allows us to be in the forefront, ensuring we provide the best possible supports available to the chidlren and their families in our communities."
Human Resources Manager, FVCDC 2012.
Possible Interprofessional opportunities at this site:
The Fraser Valley Child Development Centre operates as a multi-disciplinary team of professionals including OT, PT, SLP, Family Support, IDP and SCDP, who collaborate with families in developing programs that meet the individual needs of their children. Strong partnerships with community agencies including School Districts, Ministry for Children and Family Development, Community Services, as well Child, Youth and Early Childhood Committees, provides further interprofessional opportunities and ensures all children get the best start in life.
---
For information on pre-placement requirements and orientation please refer to the specific health authority listing, found here.
If you need to update your current site profile please send an email with the updated information.