City/Town:
http://www.hope.ca
Site Address:
1275 7 Avenue
Hope, BC V0X 1L4
Back to search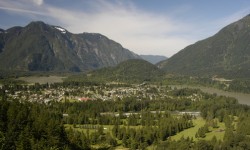 ---
Welcome message from site
Hope is situated in a majestic mountain setting at the east end of the Fraser Valley. The views are stunning and outdoor recreation opportunities limitless. There are scenic trails for all levels of hikers and bikers, pristine lakes, streams and creeks for fishers, golfing, tennis, river rafting, boating, paragliding, water skiing, kite surfing, sailing, kayaking, rock hounding, gold panning, skiing, snowboarding, snowshoeing, gliding; the choices are endless and all within half an hour's drive.
Hope offers all the amenities of a large centre, while preserving the life style of a small community. The Hope advantage is its small town atmosphere combined with close proximity to larger urban centres in the Fraser Valley without its high cost of housing. We have it all right here.
Site Details
Placement Category: 
Acute
,
Chronic Disease Management
,
Community Health
,
Outpatient
,
Rehab
Facility Type:
Hospital
Patient population description:
Hope is a small rural community with a population of approximately 6,200 in 2010; its boundaries extend from Boston Bar to Herrling Island. As the smallest community within the Fraser Health Authority, Hope has the second highest percentage of seniors over age 65 and second highest Aboriginal population. Hope is a transportation hub for all major highways within the province with 20,000 vehicles passing daily through Hope during the summer months.
Physiotherapist expertise on site (special interests, degrees, certificates, etc.):
We have two PTs with broad generalized knowledge and many years experience in a rural setting. We are the only PT centre in the area and as such function much like a full outpatient clinic (similar to private practice). 50% of our caseload is outpatient with the remaining 50% split between home care, acute, and residential care. All age groups are served.
These types of learning opportunities may be available at this site:
We offer a basic placement in a small, rural hospital providing students with a varied experience in treating a mixed caseload of acute care patients, outpatients, community home visits, and residential care. We see many post-op hip and knee replacement patients, general musculoskeletal, orthopedic injuries/conditions, people with strokes, multi-trauma and general medical conditions including the frail elderly. Onsite educational opportunities are provided on an ongoing basis to staff and open to students.
Possible Interprofessional opportunities at this site:
Opportunity to work with a friendly, hard-working multidisciplinary health care team.
---
For information on pre-placement requirements and orientation please refer to the specific health authority listing, found here.
If you need to update your current site profile please send an email with the updated information.