Site Address:
901 5 Avenue
Fernie, BC V0B 1M0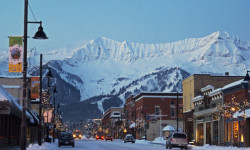 ---
Welcome message from site
We are an ideal placement for any student interested in private practice in a small mountain town. Best suited for a person who loves to be outdoors hiking, mountain biking, skiing, trail running, fly fishing, etc.!
Site Details
Placement Category: 
Facility Type:
Patient population description:
Orthopedics, Sports Injuries, WCB, ICBC.
All ages.
Physiotherapist expertise on site (special interests, degrees, certificates, etc.):
Please see physiotherapist profiles on our website.
These types of learning opportunities may be available at this site:
Private Practice setting.
Possible Interprofessional opportunities at this site:
Onsite Pedorthist, Kinesiologist, and RMT.
---
For information on pre-placement requirements and orientation please refer to the specific health authority listing, found here.
If you need to update your current site profile please send an email with the updated information.