Site Address:
1200 Dufferin Crescent
Nanaimo, BC V9S 2B7
Back to search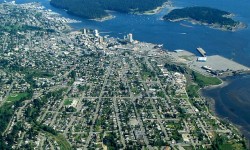 ---
Welcome message from site
We have not had a student on site for many years, but now that we have evolved and stabilized into the 2 different programs, we are looking forward to sharing our experience. Geriatric care can be complex and challenging, but very rewarding.
All our Therapists have many years of experience.
Site Details
Placement Category: 
Chronic Disease Management
Facility Type:
Long-Term Care/Residential
Patient population description:
Residential Care - 90 beds. Clients age range is 50 and up, but average is ~ 80.
This is now their permanent residence.
Goal is to maintain mobility and function.
Multiple and varied health issues, including dementia.
Activation Unit - 30 beds. Clients age range is 60 and up, but average is ~ 80.
A unit where clients can regain their skills and strength required to return home. Average length of stay is 1 - 3 months. Goal is independent mobility for safe discharge home.
Most clients have had an orthopedic injury (ie fracture of hip, tibia, humerus) that makes it difficult to live at home at the present. Typically clients have many other health issues that factor into situation.
Physiotherapist expertise on site (special interests, degrees, certificates, etc.):
1 FTE Physio on Residential and 1 FTE Physio on Activation.
Between the 2 programs, we also have 2.6 FTE OccupationalTherapists and 3 FTE Rehab Assistants.
Physiotherapist on Residential has experience in inpatient orthopedics, rehab (ortho, amp, neuro, SPI), rheumatology and wound care.
Physiotherapist on Activation Unit has experience with pediatrics to geriatrics. Has worked in acute, home and community care, private practice and neuro.
These types of learning opportunities may be available at this site:
Working in a multi-disciplinary setting.
Experience with orthopedic injuries and rehabilitation in the elderly population.
Inservices and library in the main hospital (Nanaimo Regional General) can be accessed while on placement.
Possible Interprofessional opportunities at this site:
On the Activation Unit, the physio attends weekly rounds with a full team (physician, pharmacist, OT, dietician, Social Worker and nursing).
Liaising with Orthopedic Surgeons, Orthotists, Prosthetists, Geriatric Psychiatrists, Geriatrician, community health teams.
In Residential Care, the physio and OT work closely with other team members (RN's, LPN's, Care aides, social worker and dietician)... while working with client and their family. At times, also required to liaise with doctors, orthotists, prosthetists, community therapists.
---
For information on pre-placement requirements and orientation please refer to the specific health authority listing, found here.
If you need to update your current site profile please send an email with the updated information.