Site Address:
Unit 105 - 1100 Alaska Avenue
Dawson Creek, BC V1G 4V8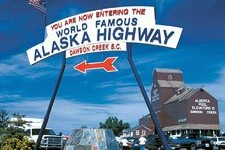 ---
Welcome message from site
We are a busy outpatient private clinic. As there is limited physiotherapy service in the North we tend to get a variety of patients from the surrounding areas with acute and chronic injuries, orthopedic issues, and neurological conditions, just to name a few. We use manual techniques, neurokinetic therapy, functional movement systems, acupuncture, taping and exercise therapy. As the owners, we have had been fortunate enough to work in England, Australia and Canada and in a variety of settings. We decided to move to Northern British Columbia to raise our family and improve the North with respects to its physiotherapy services.
Our new clinic houses six treatment rooms, for the use of five physios, an acupuncturist and a registered massage therapist. We also have a studio that has STOTT Pilates classes, all levels of yoga, as well as pre- and post-natal. FMS trainers work in our gym and we train all the sports teams. We also offer functional movement classes onsite.
Just because we are in the North does not mean we are not a cutting edge clinic! If you want to come and have some fun and learn a lot then DEEP physio is for you!
Site Details
Placement Category: 
Facility Type:
Patient population description:
The patient population varies greatly from children/youth to the elderly. Children/youth come to our clinic for injury prevention more so than a specific injury. We are qualified in the functional movement screen and screen the youth/sports teams and school teams for possible injuries. We work with the teams/schools in the community as well as the students coming to the clinic to train.
We have two orthopedic surgeons in our town and therefore follow up with most orthopedic issues.
Physiotherapist expertise on site (special interests, degrees, certificates, etc.):
Between our five physiotherapists we have 25+ years experience. We have worked in Australia, England and Canada. We have worked with elite athletes such as Premier League footballers, triatheletes and runners.
Neurokinetic therapy
Acupuncture
Manual therapy - mulligans/maitlands
Soft tissue manipulation, i.e., ART type of techniques
FMS/SFMA
STOTT Pilates
BCRPA Personal Trainers - Exercise Therapy
These types of learning opportunities may be available at this site:
Experitise in Sports Medicine and rehabilitation
An opportunity to liase with the Hospital/MDT and Orthopods
Part taking and teaching sports/functional classes
Pilates Classes
Possible Interprofessional opportunities at this site:
May have the opportunity to view orthopeadic surgeries/days.
Owner of deep Physio is also Manager at the hospital Physiotherapy Department, so there might be opportunities for days at the hospital to work with MDT team to liase into private clinic.
---
For information on pre-placement requirements and orientation please refer to the specific health authority listing, found here.
If you need to update your current site profile please send an email with the updated information.