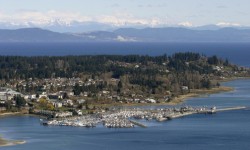 ---
Welcome message from site
Come enjoy all that Comox has to offer! There are many activities to experience and sights to see in the Comox Valley at any time of year. It is a community that attracts people because of the incomparable lifestyle that is possible here for those that enjoy the outdoors.
A placement at our clinic will be particularly enjoyable for those who would like to pursue post-graduate training in manual therapy. You will also get the opportunity to see the importance of therapeutic exercise, and the value of IMS and acupuncture. We have a great team of practitioners from different disciplines that can help get your career off to a great start!
Site Details
Placement Category: 
Outpatient
Facility Type:
Private Practice
Patient population description:
We see a broad range of patients in age and abilities for musculoskeletal problems. They include private payers, those with injuries from work or motor vehicle accidents, military personnel, DVA, and RCMP.
Physiotherapist expertise on site (special interests, degrees, certificates, etc.):
Our clinic places a strong emphasis on manual therapy and exercise. Two of our therapists are FCAMPTs. Our team also has expertise in IMS, acupuncture, vestibular rehabilitation, and an interest in sports injuries.
These types of learning opportunities may be available at this site:
Students will have exposure to the field of manual therapy and how to manage complicated musculoskeletal dysfunction. There will also be an opportunity to see how we incorporate IMS and acupuncture.
Possible Interprofessional opportunities at this site:
In addition to working with different physiotherapists, students will have the opportunity to work with our sports medicine physician and massage therapists.
---
For information on pre-placement requirements and orientation please refer to the specific health authority listing, found here.
If you need to update your current site profile please send an email with the updated information.