Site Address:
1000 Lewes Boulevard
Box 2703
Whitehorse, Yukon Y1A 2C6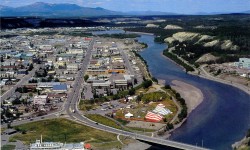 ---
Welcome message from site
Welcome to part of Canada's North. If you enjoy the outdoors and are looking to experience a unique perspective on delivery of family-centred physiotherapy in a team environment, then the Child Development Centre in Whitehorse may be a good match for you!
It is not uncommon for students to return for permanent jobs after graduation - so be prepared to be bitten by the 'northern' bug once you are here!
Site Details
Placement Category: 
Facility Type:
Patient population description:
The Child Development Centre is a non-profit agency delivering services to children age birth to school entry throughout the Yukon Territory. Our services are delivered within a family-centred philosophy and as such services may be offered in home, child care centres or other locations.
Physiotherapist expertise on site (special interests, degrees, certificates, etc.):
The CDC has 2.3 FTE physiotherapy positions (three individuals) as well as a PT currently working in a supervisory capacity as a Program Coodinator. Currently the PTs on staff have been working in pediatrics from 2-20 years.
These types of learning opportunities may be available at this site:
Yukon is a unique place to experience health care service delivery. The learning opportunity of health care in rural north would also be applicable to rural and isolated areas in the provinces as well.
During placement, students may be able to participate in outreach travel to rural communities outside Whitehorse.
Possible Interprofessional opportunities at this site:
CDC operates in multi-disciplinary teams consisting of OT, PT, SLP, Developmental Therapist, Therapy Assistants and Psychology.
Clinics with a pediatrician and the CDC clinicians may occur during student placement also.
---
For information on pre-placement requirements and orientation please refer to the specific health authority listing, found here.
If you need to update your current site profile please send an email with the updated information.