City/Town:
Campbell River
Site Address:
1371 Greenwood Street
Campbell River, British Columbia V9W 6K5
Back to search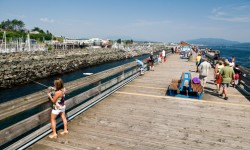 ---
Welcome message from site
Build your skills in this varied caseload, combined with direct referral and planning opportunities with orthopaedic surgeons. Students! - develop both as a therapist and as a sports and recreational enthusiast!
Site Details
Placement Category: 
Outpatient
Facility Type:
Private Practice
Patient population description:
Orthopaedic.
Spinal conditions
WorkSafeBC/ICBC/LTD/VAC/Private
Physiotherapist expertise on site (special interests, degrees, certificates, etc.):
2 Part B Therapists.
These types of learning opportunities may be available at this site:
We offer run assessments, pelvic floor, sports and more! Two Orthopedic surgeons are located in this office which is a great place to learn how to build relationships with doctors and the community!
Possible Interprofessional opportunities at this site:
Busy orthopedic clinic in a relaxed atmosphere.
---
For information on pre-placement requirements and orientation please refer to the specific health authority listing, found here.
If you need to update your current site profile please send an email with the updated information.