Site Address:
103-582 Goldstream Avenue
Victoria, BC V9B 2W7
Back to search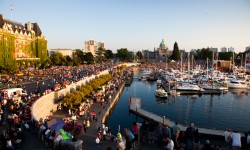 ---
Welcome message from site
Welcome to CBI Health Centre – Westshore. CBI Health Centre – Westshore's approach to care is client-centered, to ensure individual rehabilitation needs are met. Our team of physiotherapists employs methods that are supported by best practices and provide tools and resources to our clients to ensure their best health once therapy is completed.
CBI Health Group is one of Canada's premier providers of quality Health Care and Rehabilitation Services. Since 1974, CBI has pioneered the development of active health care and rehabilitation solutions and continues to expand both the scope of our services and locations for service delivery. Our network of CBI Health Centres, Sports Injury clinics, OT Services and other affiliated clinics has grown to over 150 strategic locations from coast to coast. CBI Health Group has been recognized as a 50 Best Managed Company for 5 consecutive years and was recently selected as one of Canada's 10 Most Admired Corporate Cultures.
CBI Health Centre – Westshore is in the city of Langford, a growing city of 29,000 located just 20 minutes from downtown Victoria. As winner of the Provincial Blooming award in 2007 residents of Langford enjoy a user-friendly and visually appealing city center year round. There are a number of recreation facilities and entertainment centers in and around the community which is nestled in the foothills of Mount Finlayson, a popular hiking destination.
Site Details
Placement Category: 
Outpatient
Facility Type:
Private Practice
Patient population description:
CBI Health Centre - Westshore provides treatment for patients in all walks of life. Located within the St. Anthony's Medical Centre, we have a strong relationship with family physicians and receive many referrals for acute physiotherapy for MVA's, work-related injuries, and various sports injuries. CBI Westshore also runs aquatic physiotherapy programs at the nearby recreation centre.
Physiotherapist expertise on site (special interests, degrees, certificates, etc.):
Our Physiotherapists have expertise in orthopaedics, the treatment of musculo-skeletal conditions through manual therapy, mechanical assessment and treatment, therapeutic exercise and acupuncture. The clinicians at this site have a special interest in evidence-based practice, manual therapy, and exercise for various injuries.
These types of learning opportunities may be available at this site:
CBI Health Centre – Westshore has many unique qualities that make our clinic an excellent clinic to learn and grow. You will have the opportunity to experience private orthopedic care ranging from the very acute to the chronic case. We host a monthly educational seminar for all clinicians at various clinics in the region and also provide therapists to connect with local practitioners through "lunch and learn" style presentations.
Possible Interprofessional opportunities at this site:
Students will be able to capitalize on our alliances with the CBI Medical Specialist Clinic – Langford and CBI Health Centre – Langford. Students will have access to our multidisciplinary team of Physiotherapists, Kinesiologists, Psychologist, Registered Clinical Counselor and Occupational therapist at this location.
---
For information on pre-placement requirements and orientation please refer to the specific health authority listing, found here.
If you need to update your current site profile please send an email with the updated information.