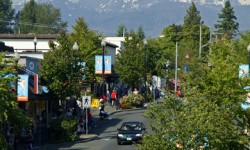 ---
Welcome message from site
We would like to extend our warmest welcome to any potential students who choose to complete placements with us here in the beautiful Comox Valley. The combination of learning and recreational opportunities will make your experience memorable and enjoyable. Exposure to private practice outpatients, multidisciplinary teams, community health, ergonomics and occupational medicine will provide you with a well-rounded experience that will give you a flavour of many of the facets of the world of rehabilitation.
We are close to the ocean and just up the road from Mount Washington. Do a road trip and you can get a day of surfing in as well! Be careful. If you have never been here before you may never want to leave!
Site Details
Placement Category: 
Outpatient
Facility Type:
Private Practice
Patient population description:
Private practice physiotherapy population is, on average, approximately 40% injured workers, 20% Extended Health individuals, 20% ICBC, and 20% from other insurers or individual paying clients. Our community is very active and has access to many recreational opportunities. As such, we treat a wide variety of sports related injuries.
Physiotherapist expertise on site (special interests, degrees, certificates, etc.):
Currently two physiotherapists; one with over 20 years experience and expertise in TMJ; one with over 10 years experience with specific experience in orthotics.
These types of learning opportunities may be available at this site:
1) Private Practice/Sports Injuries
2) Rehabilitatoin Programs (team approach, Return to Work Planning)
3) Ergonomics
4) Occupational Therapy
Possible Interprofessional opportunities at this site:
1) Occupational Therapy
2) Mental Health - Psychologist/Counselor
3) Consulting Physician
4) Kinesiology - Work Screening
5) Functional Capacity Evaluation
---
For information on pre-placement requirements and orientation please refer to the specific health authority listing, found here.
If you need to update your current site profile please send an email with the updated information.