Site Address:
101-4300 Wellington Road
Nanaimo, BC V9T 2H3
Back to search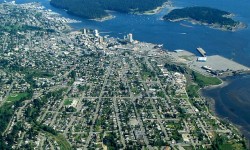 ---
Welcome message from site
Welcome to CBI Health Centre – Nanaimo. We have been providing physiotherapy and rehabilitation services to the Nanaimo area since 1993. We offer acute physiotherapy, acupuncture, vestibular therapy, IMS, aquatic therapy, outpatient neuro, hand therapy and multi-disciplinary rehabilitation programs with access to physiotherapy, exercise therapy and occupational therapy. We have two locations in Nanaimo, BC to better service the community.
CBI Health Group is one of Canada's premier providers of quality Health Care and Rehabilitation Services. Since 1974, CBI has pioneered the development of active health care and rehabilitation solutions and continues to expand both the scope of our services and locations for service delivery. Our network of CBI Health Centres, Sports Injury clinics, OT Services and other affiliated clinics has grown to over 150 strategic locations from coast to coast. CBI Health Group has been recognized as a 50 Best Managed Company for 5 consecutive years and was recently selected as one of Canada's 10 Most Admired Corporate Cultures.
Nanaimo is centrally located on the east coast of Vancouver Island, and is 111 km north of Victoria. Famous for its varied landscapes and more than two dozen parks, the city of Nanaimo boasts one of the prettiest waterfronts in Canada, conveniently located to serve as a home base for exploring Vancouver Island. Nanaimo is the only all-purpose port city on Vancouver Island, with every facility required to serve both the commercial and recreational needs of business and tourism.
Site Details
Placement Category: 
Outpatient
Facility Type:
Private Practice
Patient population description:
CBI Nanaimo offers both acute physiotherapy and multi-disciplinary programs, which are funded through WorkSafe BC, the Insurance Corporation of BC, and LTD companies. Our clients range in age from children to seniors and may be treated for workplace or motor vehicle accident injuries, pre- and postsurgical needs, illness or chronic disease or age-related conditions.
Physiotherapist expertise on site (special interests, degrees, certificates, etc.):
We currently employ 10 physiotherapists in our two clinics in Nanaimo with many of them having specialized training including: Part A and part B manual therapy, aquatic therapy, acupuncture, IMS, vestibular training, Bobath/NDT, eldercare and industrial ergonomics. Additional special interests include medical-legal evaluations and functional capacity evaluations.
These types of learning opportunities may be available at this site:
At CBI Nanaimo you will have the opportunity to gain experience and work in many settings to design a placement that will meet your learning needs. We are able to provide mentoring in outpatient orthopedics, outpatient neuro, industrial ergonomics, eldercare/long term care, home care and multidisciplinary rehabilitation. We are able to provide students with full understanding of what opportunities there are to work in a busy well established private outpatient clinic. Our clients do range from the very acute to the more well established chronic conditions that you will see as a practicing therapist. In addition to our physiotherapy staff you will have the opportunity to work with occupational therapists, sports medicine physicians, kinesiologists and registered clinical counselors. Depending on when your placements occur CBI regularly offers internal continuing education.
Possible Interprofessional opportunities at this site:
CBI Nanaimo has Physiotherapists, Kinesioloists, Occupational Therapists, Clinical Counselors, and Sport Medical Doctors. Each profession has different roles within the clinic and you will have the opportunity to interact and collaborate with each of these.
---
For information on pre-placement requirements and orientation please refer to the specific health authority listing, found here.
If you need to update your current site profile please send an email with the updated information.