Site Address:
3935 Kincaid Street
Burnaby, BC V5G 2X6
Back to search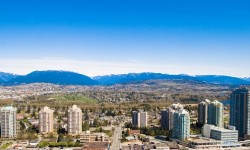 ---
Welcome message from site
Burnaby Hospital is a community-based hospital with over 260 beds. We have a dynamic Physiotherapy team in both inpatient and outpatient services. We work collaboratively within multidisciplinary teams to assess and treat patients in order to facilitate discharge from hospital in a timely manner. We enjoy mentoring and providing opportunities for excellent learning experiences for students.
Placements are offered in the following clinical areas: Orthopedic surgery, Intensive Care and Cardiac Care, Acute Stroke Cohort, Acute Care of the Elderly, General Surgery, and General Medicine with various cardioresp/ neuro/ ortho and geriatric conditions.
Site Details
Placement Category: 
Acute
,
Chronic Disease Management
,
Community Health
,
Outpatient
Facility Type:
Hospital
Patient population description:
Learning experiences available on-site include:
- Amputations (minimal)
- Arthritis (outpatient)
- Cardiorespiratory Conditions
- Chronic Pain/Pain
- Critical Care/Intensive Care
- Continence Clinic
- General Medical Conditions
- General Neurological Conditions
- General Surgery
- Palliative Care
- Orthopedic/Musculoskeletal
- Brain Injury
-Wound Care (TBA)
Complex, multisystem involvement may include a history of or current issues with arthritic conditions, degenerative diseases, ABI or spinal cord injury, developmental delay, mental health issues, dementia or amputations.
Physiotherapist expertise on site (special interests, degrees, certificates, etc.):
16 full-time Physiotherapists and 7 Rehab Assistants work in inpatient services.
5 part-time Physiotherapists and 2 Rehab Assistants work in outpatient services.
These types of learning opportunities may be available at this site:
Special programs/activities/learning opportunities available to students during clinical experiences or as part of an independent learning study include:
- Cardiac Rehab
- Inservice Training/Lectures
- Interprofessional Activities
- Pre-op Education and Assessment for total hip/knee clients
- Prevention/Wellness
- Pulmonary Rehabilitation
- Surgery (observation)
- Team meeting/Rounds
- Wound Care (not at present but plans for future involvement)
Possible Interprofessional opportunities at this site:
Interaction and collaboration with other health care practitioners such as RAs, OTs, SLPs, Nurses, Pharmacists, and Doctors.
---
For information on pre-placement requirements and orientation please refer to the specific health authority listing, found here.
If you need to update your current site profile please send an email with the updated information.