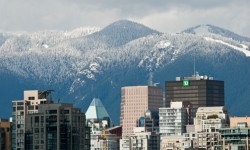 ---
Welcome message from site
We welcome all students to BC Children's Hospital. We have a amazing group of staff who strive for excellence in their field and like to share their knowledge with students. We aim to provide a wonderful learning opportunity. There are opportunities for unique learning experiences and for continuing education while here. Working with children can be challenging but at the same time is very rewarding.
Site Details
Placement Category: 
Acute
,
Chronic Disease Management
,
Outpatient
Facility Type:
Hospital
Patient population description:
Our patient population are children aged 0-18 years with both acute and chronic conditions. We are the acute Tertiary care centre for all of BC and the Yukon.
Physiotherapist expertise on site (special interests, degrees, certificates, etc.):
We have 18 Physiotherapists who work at BC Children's Hospital. Physiotherapists work in the Neonatal Intensive Care unit, the Intensive Care units, In-patient Surgery and Neurology units, Oncology in- and out-patients, and general Paediatric in-patient units.
Physiotherapists also work in multidsiciplinary teams as part of a variety of clinics which include Cerebral Palsy clinic, Spinal Cord clinic, Neuromuscular clinic, Cystic Fibrosis clinic, Neonataol follow-up clinic, Rhizotomy clinic, Torticollis clinic, Brachael Plexus clinic, Clubfoot clinic, Ilizarov clinic, Physiotherapy outpatient clinics, Haemophiliac clinic and Pain clinic.
All our Physiotherapists are at a Grade 2 level with specialized knowledge in Paediatrics. Two Physiotherapists have a Specialization designation by the Canadian Physiotherapy association for Oncology and Cardiorespiratory.
These types of learning opportunities may be available at this site:
Opportunities exist for students to learn in a variety of Paediatric settings from critical care to working in an interdisciplinary Team. For first and second placements, we try and give students a general learning opportunity in Paediatrics. For Level 3 placements we try to place students in more specialized Paediatric areas. Placements are limited by staff availability at any given time.
Possible Interprofessional opportunities at this site:
All our placements offer interprofessional learning as we work very closely with other health professionals. We share offices with our Occupational Therapy colleagues.
The hospital works on a program-based model where Physiotherapists work in multidisciplinary programs.
---
For information on pre-placement requirements and orientation please refer to the specific health authority listing, found here.
If you need to update your current site profile please send an email with the updated information.