Site Address:
604- 771 Vernon Avenue
Victoria, BC V8X 5A7
Back to search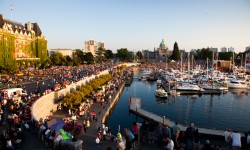 ---
Welcome message from site
Welcome to Active Recovery Physiotherapy & Hand Clinic! We look forward to welcoming you into our clinic for your placement!
We are located in Gateway Village near Uptown Mall in Victoria. We are a centrally located clinic with easy access to the clinic from both of the main highways into the city. There are also many amenities nearby (we are dangerously close to Starbucks, Whole Foods and Big Wheel Burger). We have ample parking right outside the clinic with designated bike racks in the complex as well.
We're excited to share all the wonderful things there are to learn about the upper extremity and hope you'll enjoy your educational experience with us!
Site Details
Placement Category: 
Outpatient
Facility Type:
Private Practice
Patient population description:
All ages. All abilities. Private practice specialty care.
Physiotherapist expertise on site (special interests, degrees, certificates, etc.):
Certified Hand Therapist with 14+ years of experience.
These types of learning opportunities may be available at this site:
Post-operative assessment and management of common hand and wrist surgeries
Management of upper extremity sprains, strains, tendinopathies, repetitive strain
Observe and practice simple orthosis/splint fabrication
General private practice and therapeutic exercise assessments and interventions
Opportunities to attend the Arthritis Center, to shadow other private practice hand therapists, hand surgery observation (as available during placement dates)
Possible Interprofessional opportunities at this site:
Occupational Therapy at the Arthritis Centre.
Hand Surgery observation.
---
For information on pre-placement requirements and orientation please refer to the specific health authority listing, found here.
If you need to update your current site profile please send an email with the updated information.