Site Address:
32900 Marshall Road,
Abbotsford, BC V2S 0C2
Back to search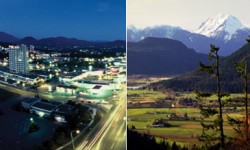 ---
Welcome message from site
We will ensure a positive learning and teaching opportunity and environment for all students and our staff.
Site Details
Placement Category: 
Community Health
Facility Type:
Hospital
Patient population description:
Geriatric retired communiity from local cities - Abbotsford, Mission, Chilliwack.
Young families from local cities.
Physiotherapist expertise on site (special interests, degrees, certificates, etc.):
Geriatric.
These types of learning opportunities may be available at this site:
Observation to acute programs, outpatient programs and community programs.
This is a state-of-the-art 300-bed centre with up to date equipment for patient's rooms.
Electronic charting and access to information and a good supply of computers and new equipment.
Possible Interprofessional opportunities at this site:
Most positions working with multi and inter-disciplinary teams.
---
For information on pre-placement requirements and orientation please refer to the specific health authority listing, found here.
If you need to update your current site profile please send an email with the updated information.