Have you…
…supervised UBC MPT students?
…or served on a UBC committee?
…or instructed in the MPT program??
Are you interested in becoming more involved at UBC?
Did you know you could become a UBC Clinical Faculty member?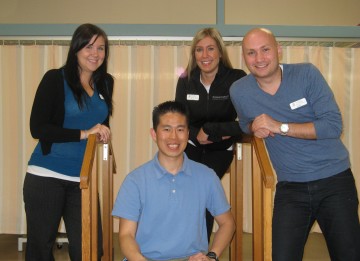 UBC Clinical Faculty members are practicing health professionals who hold faculty term appointments at UBC and are licensed by their respective College.
Clinical Faculty members make significant contributions to the university in areas such as student education, administration, professional development, and translational and clinical research.
Benefits of a Clinical Faculty appointment include: the opportunity to teach enthusiastic learners; association and collaboration with others in the Faculty of Medicine and throughout UBC, as well as at other universities; and the resources to facilitate research focused on improving patient care, patient outcomes and professional practice.
Other benefits include:
A UBC email account and web access
A UBC library card, and access
Travel discounts
UBC Bookstore discounts
And more!
UBC Clinical Faculty Members can also take advantage of academic services and resources. For more information please see "Services & Perks" on the Clinical Faculty webpages.
Click here to review the criteria and application forms, or to APPLY.