Archives by date
You are browsing the site archives by date.
May 28, 2012
Brenda Loveridge has been appointed to the role of Associate Dean, Health Professions in the Faculty of Medicine.  This is a newly created position within the Faculty of Medicine and was made after a competitive search and selection process that identified Dr. Loveridge as the preferred candidate.  This new role will take responsibility for supporting […]
May 28, 2012
The Canadian Institute of Health Research (CIHR) has released the result of their team grant competition on Physical Activity, Mobility and Health. Dr. Linda Li a co-applicant on a grant with lead, John Esdaile's IMPAKT-HiP team whic was one of the 4 successful applications ($2.5M for 5 yrs). On July 26, Minister of Health Leona […]
May 28, 2012
Sean Meehan and Jodi Edwards featured in UBC Reports June 2010 Studies by trainees supervised by Lara Boyd featured in UBC Reports June 2010.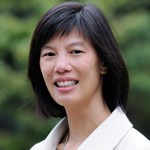 May 28, 2012
Janice Eng wins 2010 YWCA Women of Distinction Award Janice Eng received a  YWCA Women of Distinction Award in the category for Health and Active Living at an awards gala Tuesday June 1.  The Women of Distinction Awards began in 1984 to honour, encourage and recognize women whose outstanding activities and achievements contribute to the health and […]