Archives by date
You are browsing the site archives by date.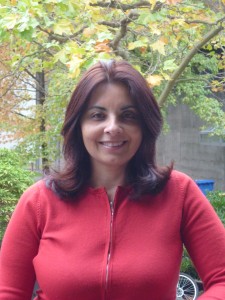 December 28, 2010
"Mamma Mia, here I go again!"      Listening to music can evoke powerful emotional responses and affect the mood of the listener.  We can easily recognize familiar music from the first few notes and familiar melodies often bring back memories of specific places or events.  Yet the brain regions that are involved in recognizing familiar […]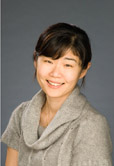 December 1, 2010
A one-year follow-up study, conducted by Teresa Liu-Ambrose, on seniors who participated in a strength training exercise program shows sustained cognitive benefits as well as savings to the healthcare system. The research, conducted at the Centre for Hip Health and Mobility at Vancouver Coastal Health and the University of British Columbia, published December 13, 2010 […]
November 1, 2010
The fall UBC Medicine magazine featured Janice Eng in their Focus on Excellence section.  Janice exemplifies excellence in all aspects of her work.  She has made a significant impact in patient care with her extraordinary efforts to disseminate research findings into clinical practice.
May 28, 2010
Elizabeth Dean advocates for the physiotherapy profession's role in promotion of healthy lifestyles to improve global health in an article in Mediplacements.com
May 28, 2010
Marie Westby pursued a PhD while working as a physical therapist and caring for her autistic son.  Read more in UBC reports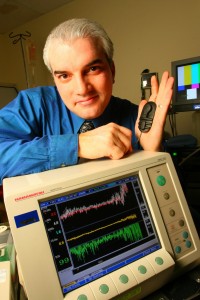 May 28, 2010
Congratulations to Babak Shadgan, a PhD candidate supervised by Dr. Darlene Reid. He was awarded one of 26 International Society for Optics & Photonics (SPIE) Scholarships and the "D.J. Lovell Award", the largest and most prestigious of the society's award.   Babak was awarded the Scholarship based on his potential for long-range contribution to optics and […]
April 28, 2010
Welcome to Dr. Jiro Nakano, a visiting scientist in the Muscle Biophysics Laboratory until March 2011.  Dr. Nakano is currently an Assistant Professor in the Department of Physical & Occupational Therapy and a member of the Graduate School of Biomedical Sciences at Nagasaki University in Nagasaki, Japan.  He also directs the Laboratory of Basic Physical […]
April 28, 2010
Dr. Janice Eng, Professor and Michael Smith Foundation for Health Research Senior Scholar was one of three winners of the 2010 Awards for Excellence in Mentoring Early Career Faculty . Janice is committed to mentoring not only faculty members within her Department but members of numerous faculties at UBC.  Her dedication to furthering success of […]
January 28, 2010
Tyler Dumont will represent the Department in the 2010 Olympic flame relay Tyler will be representing the Department of Physical Therapy beginning at 3:09pm on Wednesday, February 10th in North Vancouver. He will run South along Grand Boulevard West from house 1753 to house 1523. He plans on  a slow jog since 300m will pass […]